VOLCANO NEWS:
June 12th, 2018
FUEGO! 
Volcanologist Shares Insight on Fuego's Eruption & Overall Climate Risks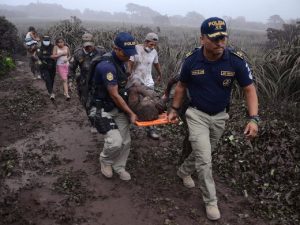 At least 25 people are dead and countless injured after Guatemala's Fuego volcano erupted on Sunday.
The blast spewed a river of red hot lava and gushed thick clouds of smoke nearly six miles into the air, affecting 1.7 million people. When released into the atmosphere, this toxic gas can potentially change the temperature of the planet and become a global health concern.
There could be new eruptions, and residents in the surrounding areas should be on alert for mudslides containing volcanic material. Volcanic ash had spread in a 12-mile radius and winds could carry the cloud even farther, officials said.
                                                                                                                                                                                                (Photo by Noe Perez, AFP/Getty Images)
INTERVIEW VOLCANOLOGIST DR. PETER WARD, WHO PUT THE FIRST SEISMOGRAPH ON FUEGO IN 1972 & WAS ON THE MOUNTAIN WHEN IT ERUPTED IN THE EARLY 70's. 
According to the U.S. Geological Survey (USGS), volcanic eruptions release sulfur dioxide into the stratosphere, which leads to global cooling by converting into sulfuric acid, which condenses and forms sulfate aerosols that reflect sulfate radiation back into space. Source. 
"Sulfur dioxide injected into the stratosphere by powerful eruptions reacts chemically, producing sulfur acids, which in turn form the same sulfate aerosols commonly found in vog (volcanic smog). These tiny stratospheric aerosol particles reflect sunlight (heat) energy back into space, causing cooling of the lower atmospheric layers," says Dr. Ward. 
Guatemala's national institute of volcanology, Insivumeh, warned people to keep away from the affected ravines as there is a possibility of "a reactivation". The institute also warned of the possibility of lahars – when water mixes with volcanic deposits forming a destructive debris flow – which could affect villages and hamlets to the south, south-west and south-east. Source.
DR. PETER WARD IS SHEDDING LIGHT ON HOW EXTREME WEATHER EVENTS AND WEATHER PATTERNS CAN CHANGE GLOBAL CLIMATE. 
ABOUT DR. PETER WARD: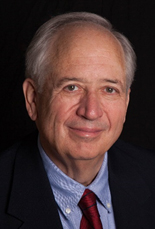 Dr. Ward worked 27 years with the United States Geological Survey as research geophysicist, branch chief, and program manager. He helped develop and manage a major national research program, chaired a committee at the White House, testified before Congress, worked on a committee for Vice President Gore, published more than 50 scientific papers, and won two national awards for explaining science to the general public. He retired in 1998, working intensely for the past decade trying to resolve several enigmatic observations related to climate change.
Ward's analysis and theory are explained in detail on his website and in his new book:
"What Really Causes Global Warming? Greenhouse Gases or Ozone Depletion?"
MEDIA INQUIRIES, CONTACT:
Erin Klein
Erin.climatepr@gmail.com
866-949-6868
Previous Post: NEWS STORY: VOLCANOLOGIST COMMENTS ON KILAUEA VOLCANO