September 19th, 2018
OZONE LAYER IN MORTAL DANGER
New Research Questions Future of the Ozone Layer
There has been a substantial rise in CFC gas emissions which is greatly damaging the Earth's protective ozone layer, a mystery scientists have been questioning over the last few months.
Now, new research from The Environmental Investigations Agency (EIA) found widespread use of CFC-11 in China, even though the chemical was fully banned back in 2010.
But how serious is this illegal production of major amounts of CFC gases? How does this illegal activity affect each and every one of us? What needs to be done?
INTERVIEW SCIENTIST DR. PETER L. 

WARD
The illegal CFC-11 gases are known to deplete the ozone layer. The ozone layer protects life on Earth from dangerous solar ultraviolet radiation that causes sunburn, skin cancer, cataracts, and mutations. Depleting the ozone layer is also causing record-breaking temperatures worldwide and we are all paying the price.
"Having Chinese industries willfully ignoring the Montreal Protocol has serious implications, extending the time the oceans will be warming and ice will be melting, [and so on]," says Dr. Ward. 
Because ozone depletion is damaging to all life on Earth, governments negotiated the Montreal Protocol on Substances that Deplete the Ozone Layer in 1987 mandating a complete phase-out of CFC-11 by 2010.  Substantial increases in atmospheric concentrations of CFC-11 gases, especially since 2012, were traced last month to eastern China.
Chinese manufacturers, who dominate 34% of the global market for polyurethane foam, have developed a robust black market in CFC-11 because it is cheaper, more effective, and easier to use than alternatives that do not damage the ozone layer. The Chinese government has been unable to enforce the terms of the Montreal Protocol.
INTERVIEW TALKING POINTS: 
Why there has been a massive rise in CFC gas emissions
How this illegal activity from China will affect us
Why ignoring the Montreal 

Protocal

 has serious implications
What needs to be done to protect life on Earth and the ozone layer
DR. PETER WARD IS SHEDDING LIGHT ON WHAT NEEDS TO BE DONE TO PROTECT LIFE ON EARTH & FIX THE OZONE LAYER 
ABOUT DR. PETER WARD: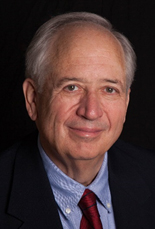 Dr. Ward worked 27 years with the United States Geological Survey as research geophysicist, branch chief, and program manager. He helped develop and manage a major national research program, chaired a committee at the White House, testified before Congress, worked on a committee for Vice President Gore, published more than 50 scientific papers, and won two national awards for explaining science to the general public. He retired in 1998, working intensely for the past decade trying to resolve several enigmatic observations related to climate change.
Ward's analysis and theory are explained in detail on his website and in his new book:
"What Really Causes Global Warming? Greenhouse Gases or Ozone Depletion?"
MEDIA INQUIRIES, CONTACT:
Erin Klein
Erin.climatepr@gmail.com
866-949-6868
Previous Post: KILAUEA VOLCANO UPDATE: